@COM Call Center features
@COM Call Center is an ideal solution for organizations that want even more features. This application can be provided fully installed on an existing PBX or as call center. It can moreover be installed as a software upgrade to an existing @COM Business Manager system.
This solution provides several features such as Estimated Hold Time & Position announcement, Priority Queuing and many advanced options for control and reporting. These can be added for each agent or supervisor resulting in a product that can grow with your organization.
For smaller organizations too
Because of the possibility of growing gradually, a smaller company or branch office can profit from the same functionality as a big professional call center. Organizations with several branches can automatically transfer call center calls to other branches based on criteria they define themselves.
Call Center Reporting
@COM Call Center Reporting contains a complete package of call center reports. Using this web-interfaced application, custom-made detailed reports can be generated based on the activities of individual call center employees or hunting groups.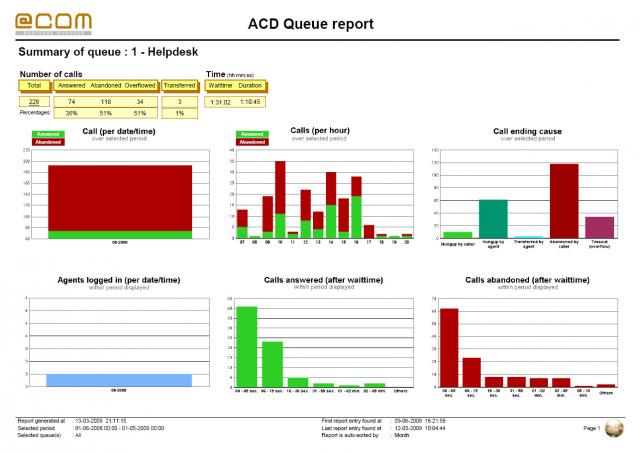 Complete overview
@COM provides a complete overview of user performance, individually as well as in groups. The numbers, types and duration of calls and more are registered and analyzed.